Classes for Healthcare Professionals
Get your Health Care Provider certification here!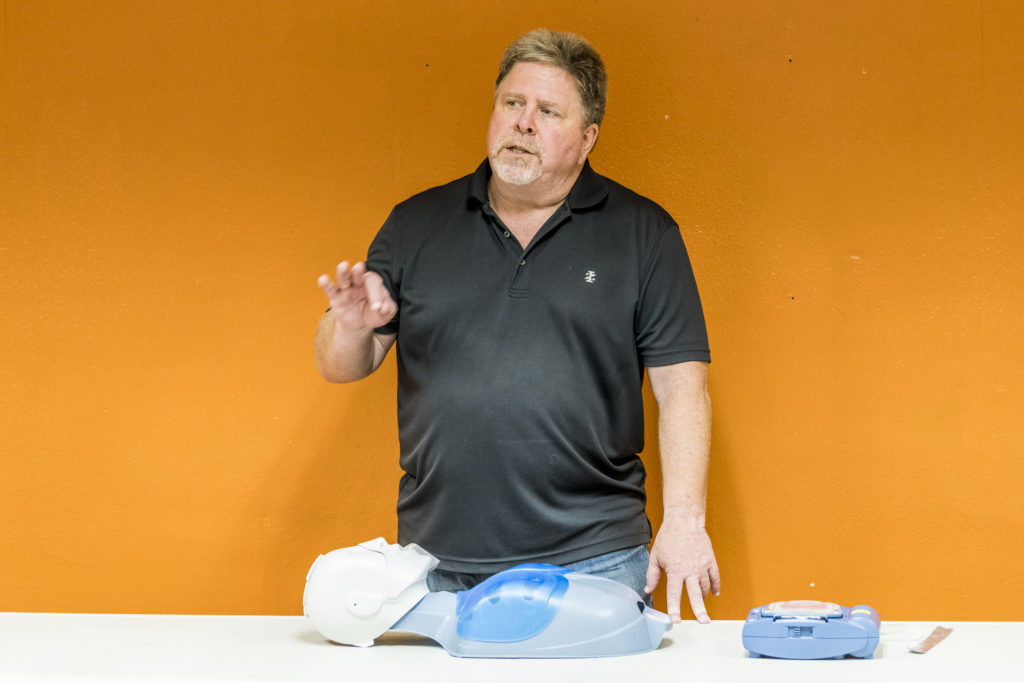 CPR Works has developed a Healthcare Provider certification that is based on the American Heart Association guidelines. This course will give the person a two-year certification for those that work outside of the hospital setting but still need the healthcare level of training (LMTs, dental offices, etc)
CPR Works offers Healthcare Provider certifications through CPR Works Training Agency. This certification will cover one and two-person CPR for adult, child, and infant victims. It will also include the use of AED (Automated External Defibrillators), bag mask ventilations, Personal Protective Equipment during CPR, and clearing obstructed airways on conscious and unconscious victims.
These classes generally are taught to groups from specific clinics, but CPR Works can also help individuals that are not associated with any one clinic and need to maintain their HCP certificate. Groups can decide on a date that works for them and CPR Works will usually be able to accommodate their needs. Individuals can often join in on another group of HCP.
Length of class is 2-3 hours for recertification courses. New certification courses are 3-4 hours.
FEES

:
$60, all materials are included. This course a two-year certification issued by CPR WORKS. This is based on the guidelines set by the AHA but are not an AHA certification.
*no group discounts are given for HCP's due to the limited class size of 9 maximum