AED Training
Training in the use of an AED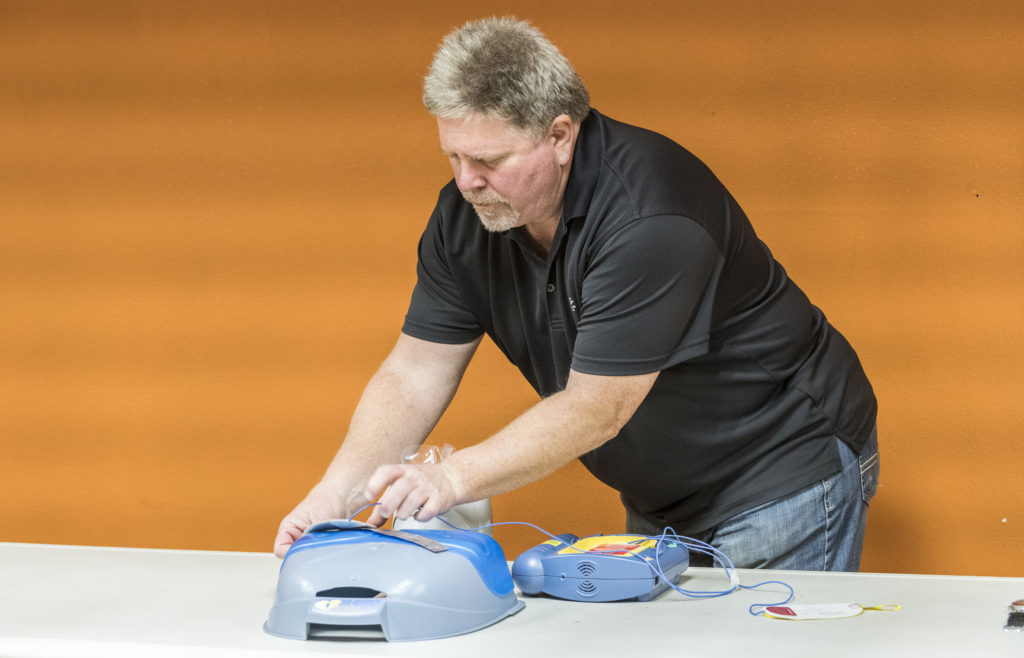 Automated External Defibrillators, AEDs, are going to become the standard of care for Sudden Cardiac Arrest victims in public. Over the past few years more and more studies have been done that show that the only effective way to increase the chance of survival for cardiac arrest victims is to give them a shock with an AED.
CPR WORKS provides certified classes and programs to get your company up and running with these units. CPR WORKS will also help you decide which unit will best serve your needs and what the best location would be for placing them in your company.
CPR WORKS owner, Todd Washington, spent two years as a site coordinator for a North American AED research project from 1999-2001. The regional research was headed up by OHSU during that time. Because of his involvement with the project Todd has an outstanding understanding of the entire process from training to implementation.
Fees: CPR/AED class $35.00